At Cavalier Ford Greenbrier, we're committed to providing drivers of Greenbrier, Chesapeake, and Norfolk with a one-stop shop for all your vehicle needs.
And as part of our dedication to your satisfaction, we've designed this library of valuable tools that'll help you identify the Ford dealer near me.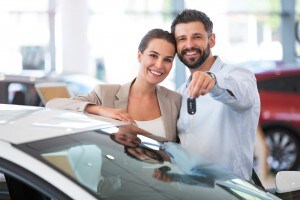 By clicking on these links, you'll be presented with all the necessary information to choose a dealership that's armed with an extensive inventory and cutting-edge service center. That way, you'll effectively choose your next ride and keep it healthy for years to come.
A Leading Ford Dealer
To make your search for a new, used, or certified pre-owned automobile even more enjoyable, our team presents a showroom that's fully stocked in all your favorite Ford automobiles.
So, whether you're interested in the mighty Ford F-150, the sporty Ford Escape, or any of our other models, you'll quickly discover the car that's ideal for your lifestyle.
If you happen to be looking for a used automobile, our Ford dealer near me offers up an extensive lineup of pre-owned vehicles that are perfect for you and your family. Check out our current list of used and certified pre-owned cars by navigating to those inventories.
On top of that, our state-of-the-art service facility comes packed with a squad of expertly-trained mechanics who'll keep every inch of your automobile performing at its best. Our technicians also utilize a collection of industry-leading tools and genuine parts that'll preserve the vitality of your car for a lifetime.
Ford Service Areas near Me
What's the key to keeping your automobile moving along the road without a hitch? A cutting-edge service facility, of course!
And at our dealership, you'll be supported by a team of professionals who will go above and beyond to get every job done right. That way, you'll arrive to every oil change, brake inspection, or any other type of appointment knowing that you're in good hands.
Learn more about our services by scrolling through the list of locations on this page and choosing the area that's closest to you.
How Can These Pages Help Me?
By reading through these articles, you'll more easily locate the closest dealership to you that provides the services and conveniences you need for your vehicle. However, if you'd rather learn more about us by navigating through our website, feel free to do so at any time.
At Cavalier Ford Greenbrier, we're proud to serve the communities of Greenbrier, Chesapeake, and Norfolk. So, when you realize that you'd like to find out more about our dealership, give us a call or click on one of these links today!